These testimonials have come from our customers who've spoken about their experience with Autofidelity.
Great customer satisfaction is an essential foundation to our business!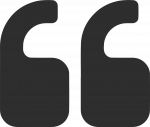 I sent my 2011 Audi A8 to Autofidelity, initially, to have the TMC traffic update feature enabled. After further discussions with Jarrod I chose to have the firmware updated and the Audi Connect function for Google maps enabled as well. In my case because of the model age, there were some technical hurdles which where unique because of the previous owner. Jarrod rectified these issues so that the system is now as Audi intended and better yet, updated for myself.
Jarrod and the team were easy to deal with, listened to questions, promptly responded and delivered when they said they would.
Can't fault my experience I'll be back for my next upgrade.
Thanks,
Mike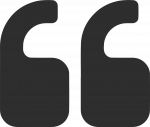 I would like to thank Jarrod and TJ from Autofidelity for the honest and professional services they provided when installing a Bluetooth/Navigation/Reverse Camera upgrade to my 2010 VW Golf. They installed an RNS315, but we noticed it wouldn't always turn off when the engine was turned off. I brought it back the following day and they performed a few tests and found that the ignition switch was faulty and wasn't communicating with this particular radio system effectively, but it worked with different radio models. Instead of sending me away to fix the ignition switch problem, they tested other radio models and replaced the RNS315 with the RNS510 which worked perfectly at little to no extra cost. Thanks for providing an honest customer focused service, very rare these day's and worth writing about.
Thanks again.
Regards,
Robert Fornieri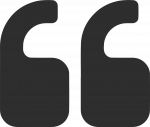 We had a camera system installed in our Audi TT 8S and are very pleased with the result. The installers were excellent and very professional. Our thanks to Jarrod and the team for organising everything, all we had to do was come up with a date. Should the need arise in future to use your services i would certainly not hesitate to do so. I fully recommend your organisation to others.
Kind Regards,
Frank Baker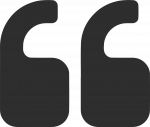 Jarrod / Steve
I would like to complement Autofidelity on their amazing service and quality products .
I recently bought a new Audi A1 , to my surprise this car does not have option of a factory reverse camera.
The Audi dealer in Sydney, offered an aftermarket camera fit , but on simple research, the option from Audi was good but there was a much better offering from Autofidelity. Jarrod went over the benefits of the camera and I was confident with his explanation that "he would only use products and quality that he would install in his own car ". I also opted for the in-car camera with front and rear recording. The only reservation I has was with a new car, Jarrod being Melbourne based, and my car in being Sydney, then came Steve. Steve called to confirm he had received the parts from Autofidelity and arranged a time to meet at my home to install the reverse camera and in-car camera. He is and expert, taking care to ensure the removal of panels and wiring is as perfect as if it was factory fitted .The installation was very professional and you can see the knowledge and credibility of working with quality installer. The experience with the installation and equipment has been amazing, meeting and exceeded all my expectations.
Jarrod and Steve , Thank you for your fantastic Service
Wishing you a Merry Christmas and Happy New Year
Anonymous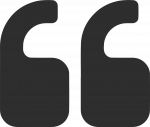 May I say a big thank you to Autofidelity for everything you've done. My reverse camera works fantastically. And people… if you don't use Autofidelity for your next reverse camera ………….you're missing the big picture.
Noel Redmond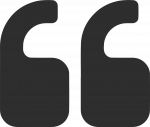 Just wanted to thank Jarrod and the team for helping with a software issue with my sound booster in my Audi SQ5. I couldn't get the unit to update to the latest software, i was going crazy as it seemed simple enough, a few phone calls back and forth with Jarrod still couldn't solve the issue so he told me to send it back and he would deal with it. In a 1 week turn around including Australia Day holiday it was returned by courier and working perfectly with a letter stating what was the problem and a follow up call from Jarrod, they had to install the previous software to the current which i was never going to work out or be a be able to achieve. Nothing was to hard or a problem, i would highly recommend them for any work required to pimp your car and only wished that they had a shop on the Sunny Coast to make my life complete.
Regards,
Kyle Dellit – Coolum Beach Qld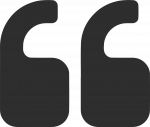 Hi – to Jarrod and Staff –
After my Blackvue 650 was fitted to my Subaru Outback last week I would like to compliment you and your staff on true professionalism. The knowledge of your staff is exemplary and the fit of the unit looks like it was done in the factory. Once again many thanks and all the best.
John Stewart